Status : 1 Prize, Open Competition, 2018
Client : Metropolitan Government Seoul
Location : Seoul, Korea
Program : Culture & Mixed-Use
Site Area: 17.700 m²
GFA : 32.650 m²
Team : Deacon Lee, Hanyoung Lee, Elena Placenza
Collaborlator : ILSANG(Sunyoung Seo), Designer Heelim Lee, Beyondvisual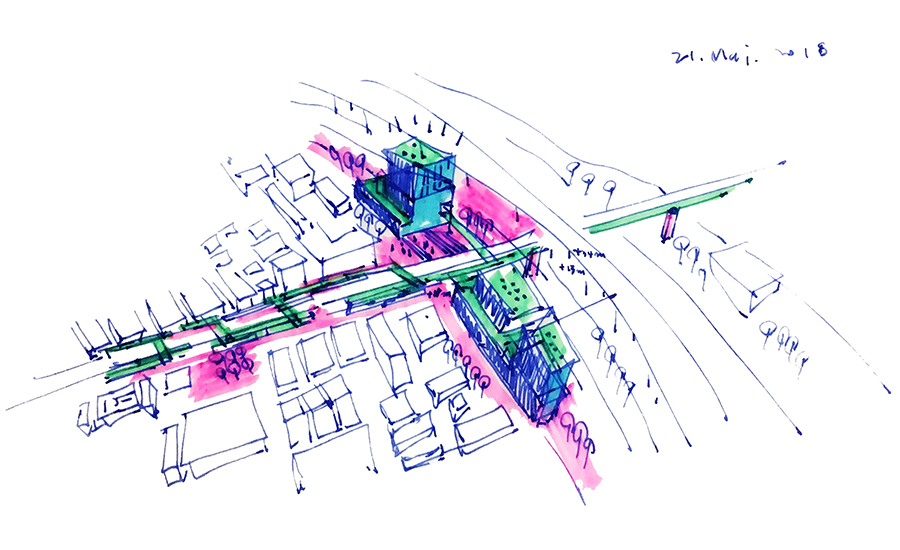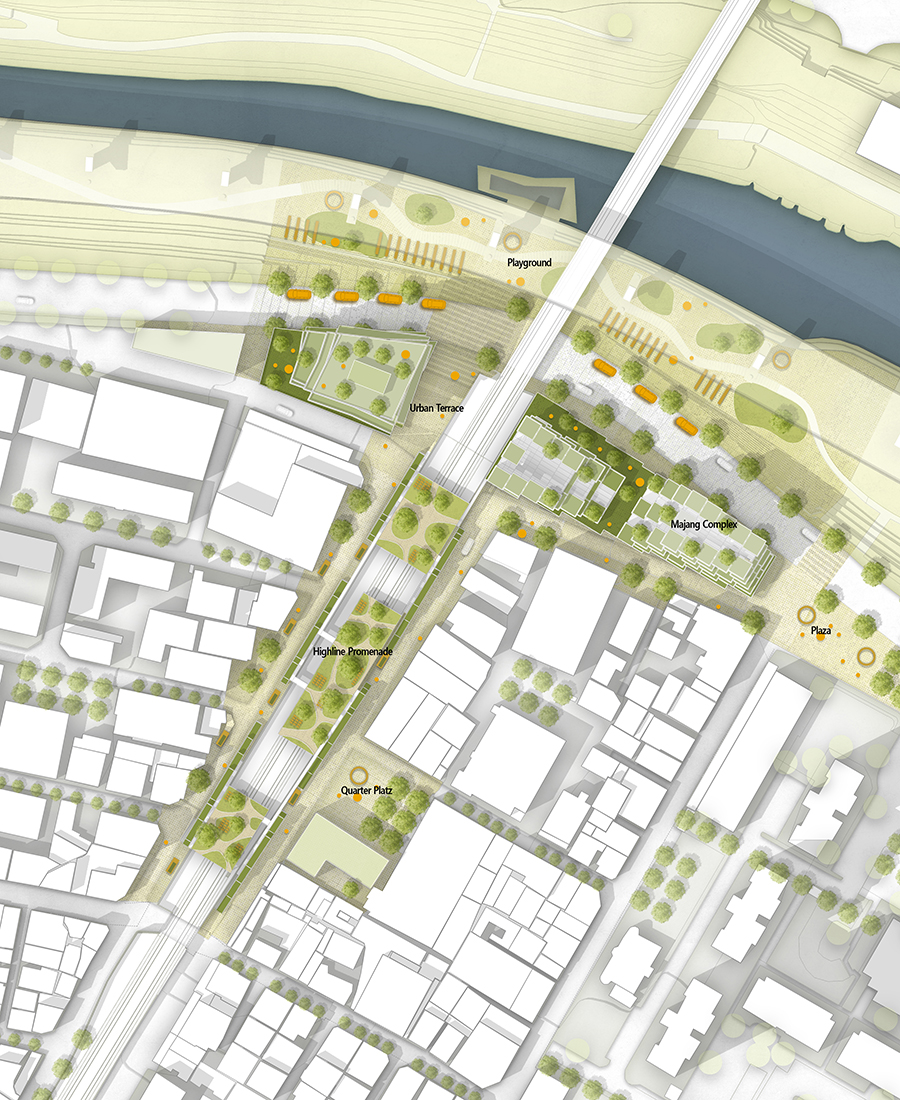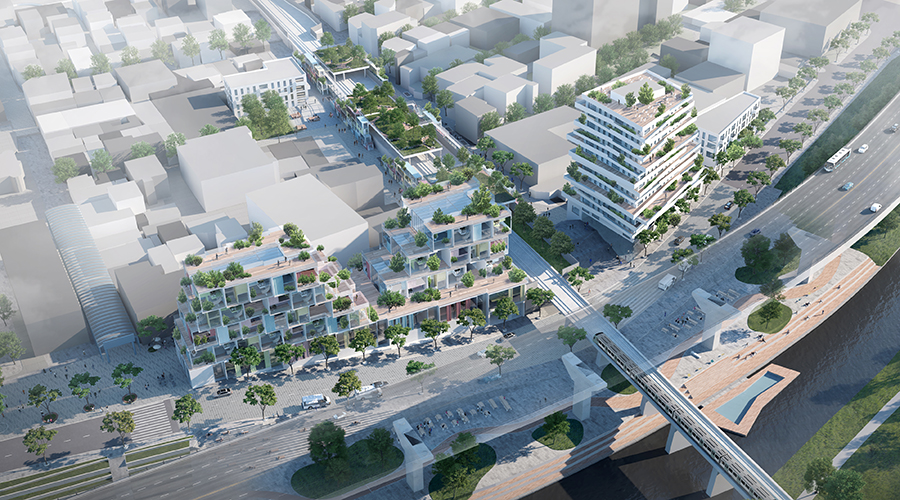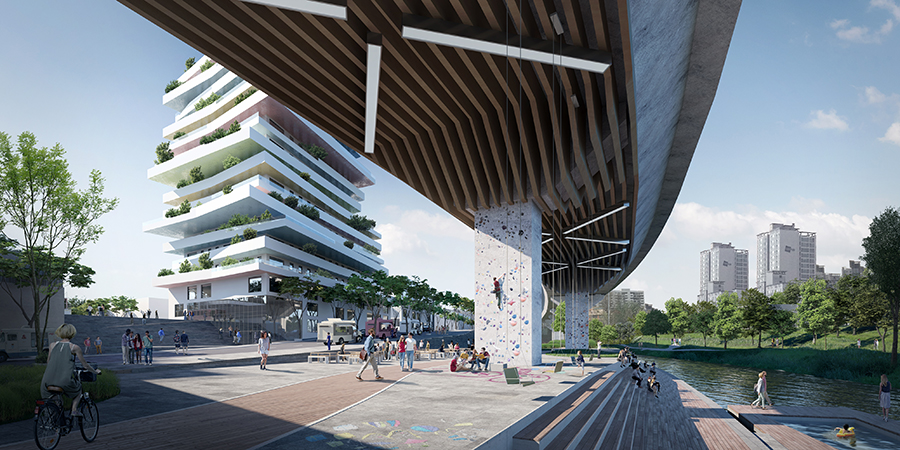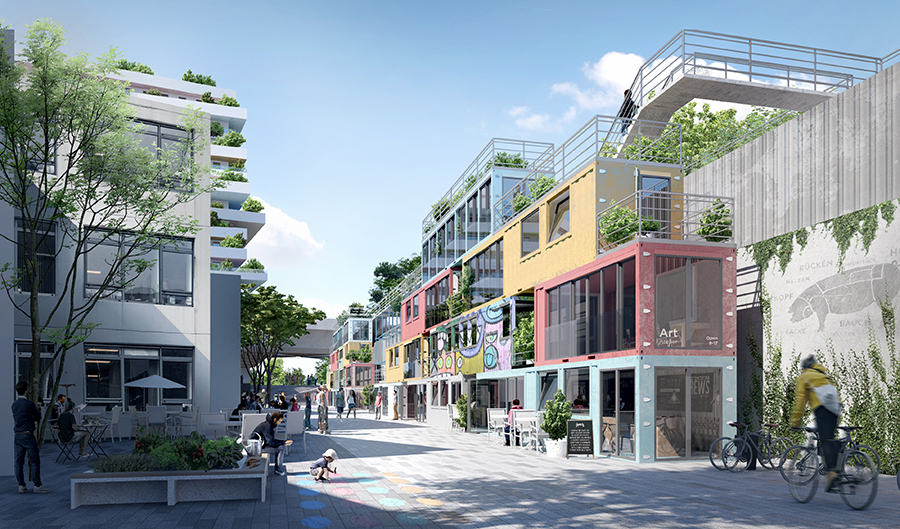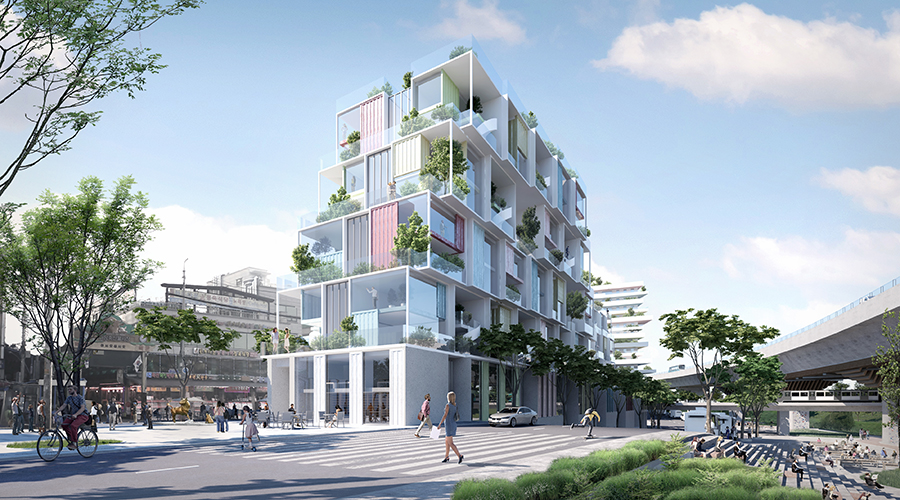 l
'Majang+tong' is the winning project of the 'Majang-Cheonggye idea competition', which is organized by the Seoul Metropolitan Government. Majang District is known as the slaughter area for meat supply in Seoul. Our proposed vision for Majang-Cheonggye is to create 'a space for local life with local industry and economy'. Connected for pedestrians comfort, local industry, culture and nature are planned along the Cheonggye river. The Gyeongui railway is transformed into an urban green axis and provides an open space for Majang district. We connected the context of the district with other projects in the surrounding area supported by the urban new-deal program, which is a project lead by the government geared towards helping revitalize and restructure decaying areas within the cities. We hope to combine them for a sustainable development of Majang District.
To reach this goal, we propose three key projects. Key project 1 is 'Cheonggye Playground'. 'Gyeongui Walkway' makes up key project 2 and Key project 3 holds 'Majang complex'. These three key projects are developed in different steps. In short term, 'Cheonggye Playground' and 'Gyeongui Walkway ' will be developed and extended. 'Majang complex' will be promoted as a long-term project with close cooperation between residents, administrators and experts. It is vital to show palpable progress before the end of the new-deal program in 2022, because it is time-limited and its funding is important for the success of this project. Once visible advancements are made, it will be possible to proceed to the next step. In consideration of these conditions, we proposed a socio-cultural way for residents to participate, and a physical plan for continuous development.
The first phase, 'Cheonggye Playground', is to create a park and cultural space that residents and merchants can easily access and where they can relax at the waterfront. The functions of the existing park are restored and strengthened by adding new programs such as art projects, outdoor movie screenings, playgrounds, and food truck festivals. The unused part of the waterfront under the overpass is redesigned to create a charming outdoor space for citizens.
The second stage, 'Gyeongui Walkway,' is a place where the nature and new culture of Cheonggye river flow to meet with the residents. Modular and precast containers are installed on both sides of Gyeongui railway to provide spaces for new functions such as greenery, community space, ateliers, and start-up offices. The container landscape can be extended and reduced vertically and horizontally according to demand. The top containers can be connected with a deck so that the upper part of the Gyeongui line can be used as a park. That way the Gyeongui line, with only one underpass, becomes less of a barrier and can be crossed through these parks.
Stage 3, the 'Madang Complex', is the center of local industry and life. It holds, for example, 'Food Street', which thrives on the current food culture, the Market Modernization Center, which paves the way for the future of local meat industry and a culinary learning institute, which is supposed to offer the opportunity to cultivate and train people in their respective field. It will also encompass the Start-up Support Center, in which research institutes are planned. The design concept is developed by modularizing and stacking small volumes of buildings derived from the existing shapes of surrounding architecture. In order to maximize public space and outdoor areas, terraces and roof top gardens are planned around the buildings atriums.