Status : International Open Competition, 2017
Client : City of Tampere
Location : Tampere, Finland
Program : Masterplanning
Size : 5.4 ha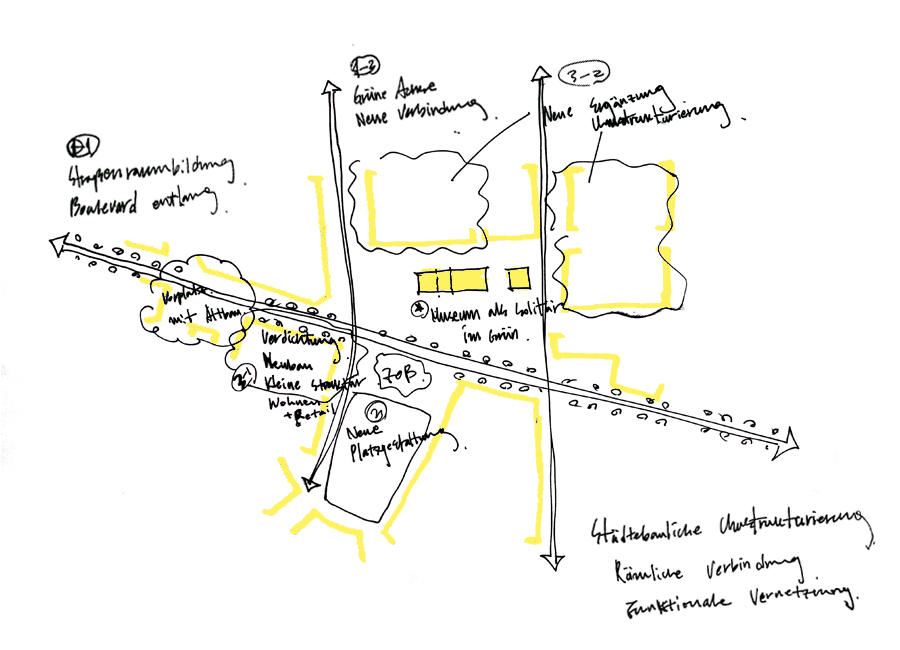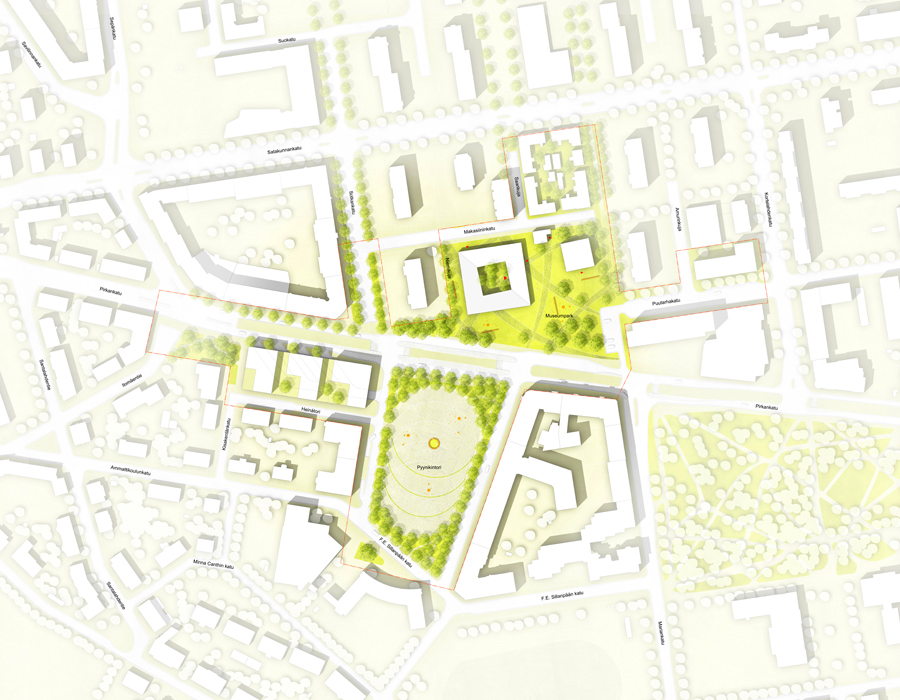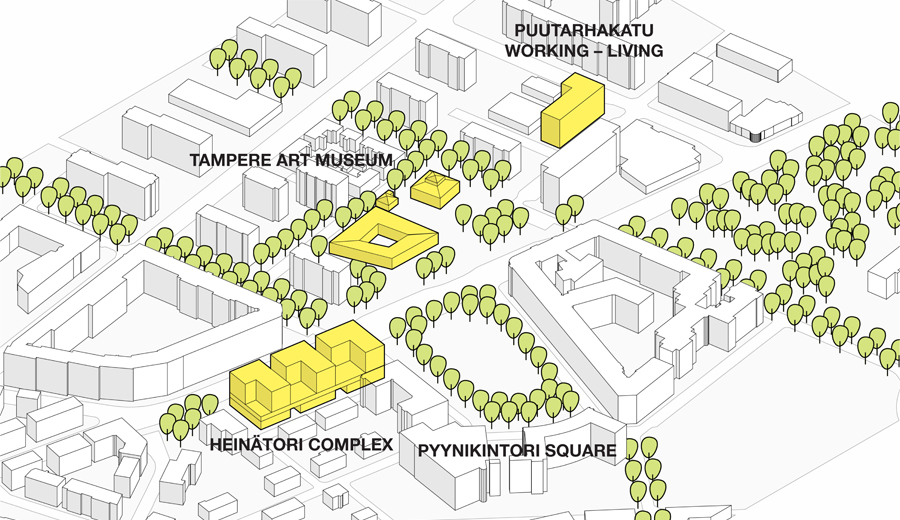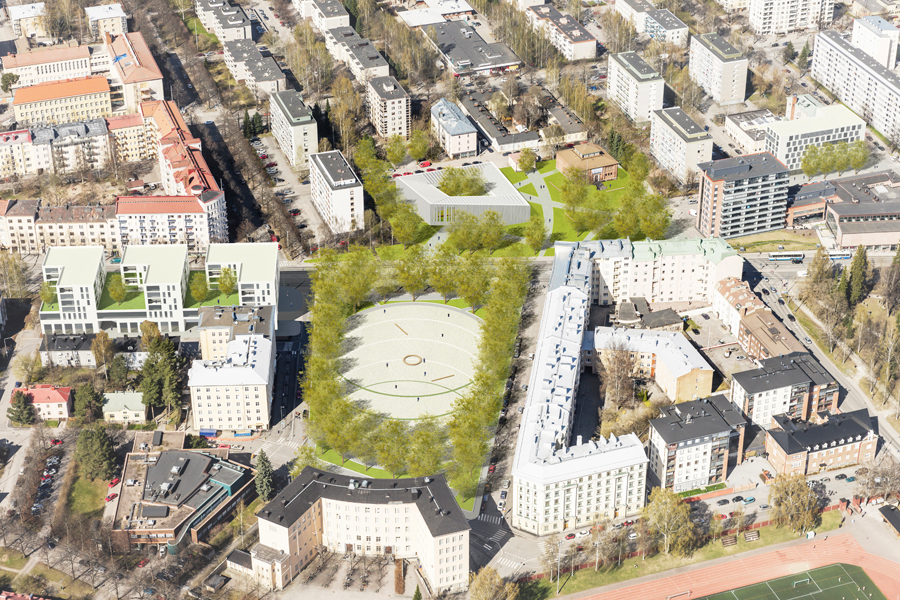 ll
Tampere Art Meseum Area
Tampere Art Museum is located in a significant intersection of traffic, culture and nature on the west part of the city 'Tampere'. Our design proposal consists of 3 categories, which are urban redevelopment, building design for 3 different purposes and landscape design. The proposal is based on urban contextual and cultural approaches. The Museum could be perceived as a landmark of the city through the proposal. Our design principles lead to blending in creatively with social, spatial and functional aspects and to forming a basis of development for the Tampere Museums Quarter.
– Restructuring of urban fabric
– Providing qualified public spaces
– Planning various programs in the site
– Designing new iconic Tampere Art Museum
Pyynikintori Square
We focus on the optimized qualities of the open spaces for diverse user demands and on street spaces where can provide barrier free zone for traffic participants. The square is characterized by feature of surrounding buildings and its curved form. A large part of the space is occupied by bus-terminal, car parking spaces and small public areas. We propose to turn the current square to fully open space, thereby bringing several daily auctions and city events back to the citizenry. The square can be free from any kinds of vehicles by placing public parking space (6000 m²) on the underground and bus terminal on Heinätori area respectively. The square can be shaped in an oval form by planting more trees keeping existing street trees. The new square would not visible from the street, however when you get inside through the trees (urban forest), the empty square would be recognizable, which gives you unique spatial experience.
Heinätori Complex
Heinätori area is currently not used but must be activated and used. This complex, where provides 11,000 m² GFA, will be composed of various functions. Bus-terminal area and retail area are planned in the ground floor. Office areas are placed on the second floor and residential areas from the next floor. The complex is filled in the entire building plot to define the square and street spaces, and it is divided into three volumes exposing down scaled elevations and volumes, which reduce the stuffiness and the tedium of urban spaces. Terrace areas are created on the top of office areas (2. Floor) and they give residents an easy accessibility for green area, light and air without going out.