Status : 3 Prize, International Competition, 2011
Client : Chungcheongbuk-Do Provincial Goverment
Location : Osong city, Korea
Program : Urban Design
Size : 320 ha
Collaborators : Sanghyun Lee, Yongki Kim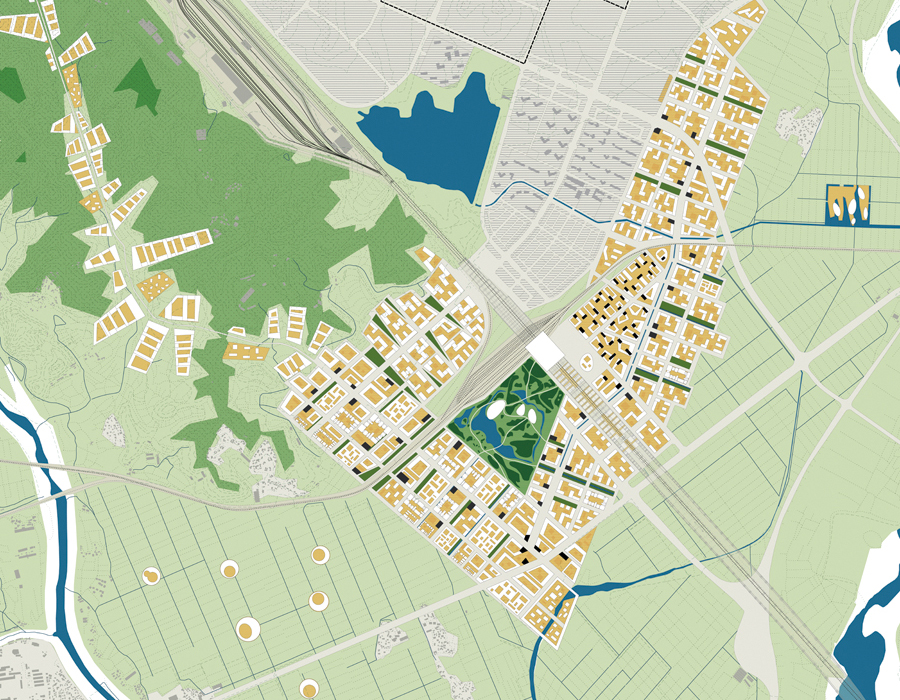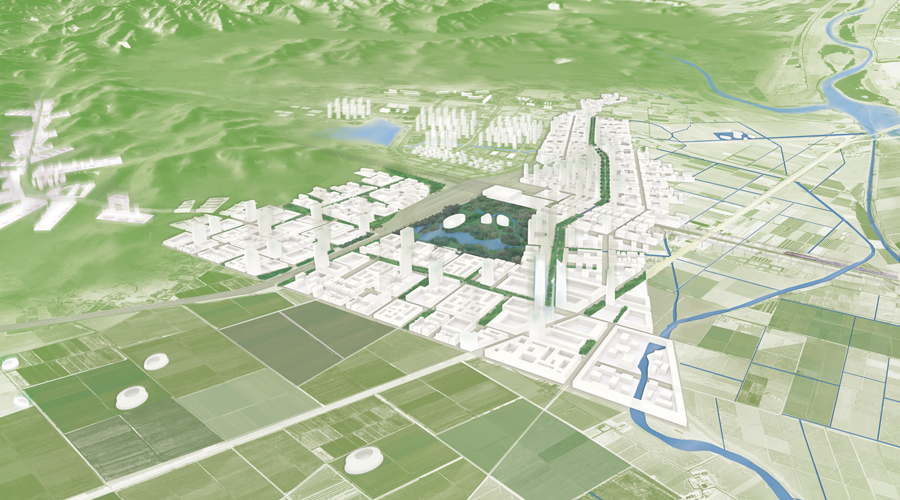 ll
DEFINITION OF 'BIO VALLEY'
The term 'BIO' means not only 'biology' but also encompasses living things (nature) and human beings. (Bio-: connected with living things or human life) Generally speaking in Korea, 'Bio Valley' refers to an area which is concentrated in research, education and industry. But this is a narrow view that only focuses on functional aspects and neglects city, nature, environment and human living.
NEW 'OSONG BIO VALLEY'
Any proposal for a Bio Valley should consider the factors of urban context, nature and human living before any planning takes place.
1. The spatial, functional network with surrounding cities in regional and global scale
2. Research, education and bio-industry developments should mix with urban housing and commercial areas.
3. Consideration of BIO should be made not only bio-science but also nature and human living with regional context(nature, city and society, etc.)
4. Consideration should be made on factors such as ecology, evolution in terms of nature, human living and urban areas during the planning and construction process
5. Flexible urban structure and buildings according to situation and needs.
GLOBAL + NATIONAL SITUATION
'Osong Bio Valley' forms a junction with the high speed train (KTX) that leaves it only an hour away from Seoul and within an hour from Iksan in the south-west, and Daegu in the south-east. This area has the opportunity to attract Asian tourists (from China, Japan, Thailand and beyond) flying in from airports (Cheongju, Gimpo, Daegu) and arriving by sea from Pyeongtaek port for medical tourism and so on.
1. network city
2. glocal city: Connecting and identifying the area as global scale
3. Balance city: Core of country with Sejong